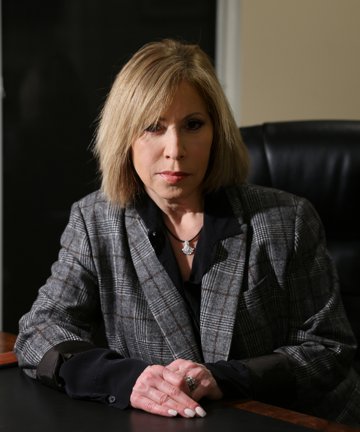 ABOUT Dr. Lisa Wollman, MD
Science & Medical Advisor
Lisa Wollman, MD is a graduate of The University of Pennsylvania and The Albert Einstein College of Medicine. She completed a residency in Anesthesia as well as two fellowships in Cardiac Anesthesia and Intensive Care Medicine at Massachusetts General Hospital. She went on to become an attending anesthesiologist at MGH and an Assistant Professor at Harvard Medical School for 22 years during which time she received multiple teaching awards as well as several Partners in Excellence Awards.
In 2015 Dr. Wollman left MGH to serve as a staff anesthesiologist at New England Baptist Hospital, employed by Beth Israel Lahey Health Center, where she practices today.
Dr. Wollman filed a False Claims Act case against MGH and Partners, now known as MassGeneralBrigham, pertaining to false claims submitted to the government for over a thousand overlapping surgeries conducted by physicians in the Orthopedic Department, which was settled in 2022 for $14.6M dollars.  The case, U.S. ex rel. Wollman v. MGH et al.,  Civil Action No., 15-11890-ADB, was filed in federal Court in Boston in 2015.
Dr. Wollman continues her clinical practice in anesthesia and serves as an expert witness in current litigation.
Principal Practice Areas
Anesthesiology
Education
Albert Einstein College of Medicine, MD
The University of Pennsylvania, BS
Fellowships/Faculty
– Assistant Professor, Harvard Medical School
– Cardiac Anesthesia, Massachusetts General Hospital (MGH)
– Intensive Care Medicine, MGH
The Boston Globe | Dr. Kirkham Wood arrived in the operating room at Massachusetts General Hospital before 7 one August morning with a schedule for the day that would give many surgeons pause. Wood, chief of MGH's orthopedic spine service at the time and a nationally renowned practitioner in his specialty, is a confident, veteran surgeon. He would need all of his talent and confidence this day, and then some, as he planned to tackle two […]
Mass. General pays $14.6 million to settle whistle-blower suit over concurrent surgeries
Dr. Lisa Wollman was the whistle-blower who alleged that Mass. General Hospital violated Medicare and Medicaid rules when surgeons left operations to trainees because the doctors were juggling multiple operations. Massachusetts General Hospital on Friday agreed to pay $14.6 million to settle a federal lawsuit alleging it fraudulently billed government insurers for surgeries performed by trainees without proper oversight because supervising surgeons were working in another operating room. […]